Thomas Leads the Way with Innovations at NAPT Conference
Thomas Built Buses demonstrated their commitment to cutting edge technology in the school transportation industry at the NAPT Conference and Trade Show in Columbus, Ohio. Beginning with the introduction of the all new Thomas C2 electric "Jouley" bus on Saturday November 4 and culminating in the display of a C2 with the state of the art Detroit Diesel DD5 engine as well as Jouley at the trade show on Tuesday November 7, innovation and the ultimate commitment to safety were apparent to all who attended the gathering.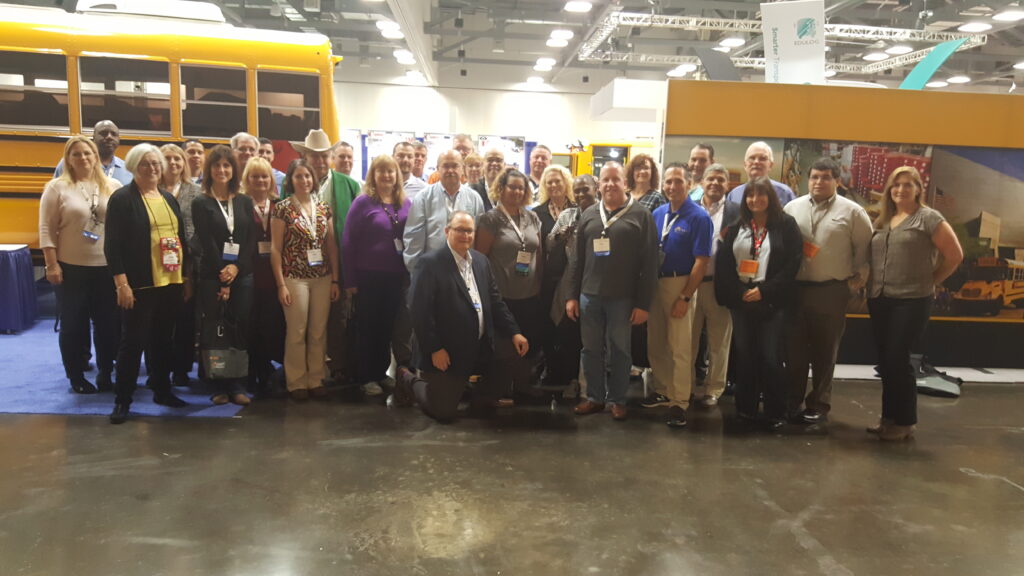 Transportation pros from New York State were abundant at the conference with dozens of school districts and operators who count Matthews Buses as their prime source of equipment in attendance. The contingent from NYAPT took their time for a group photo to commemorate event.
The Detroit Diesel DD5 engine will be available in Thomas Built Saf-T-Liner C2 school buses late in 2018 and the electric powered C2 is scheduled for production about a year later.