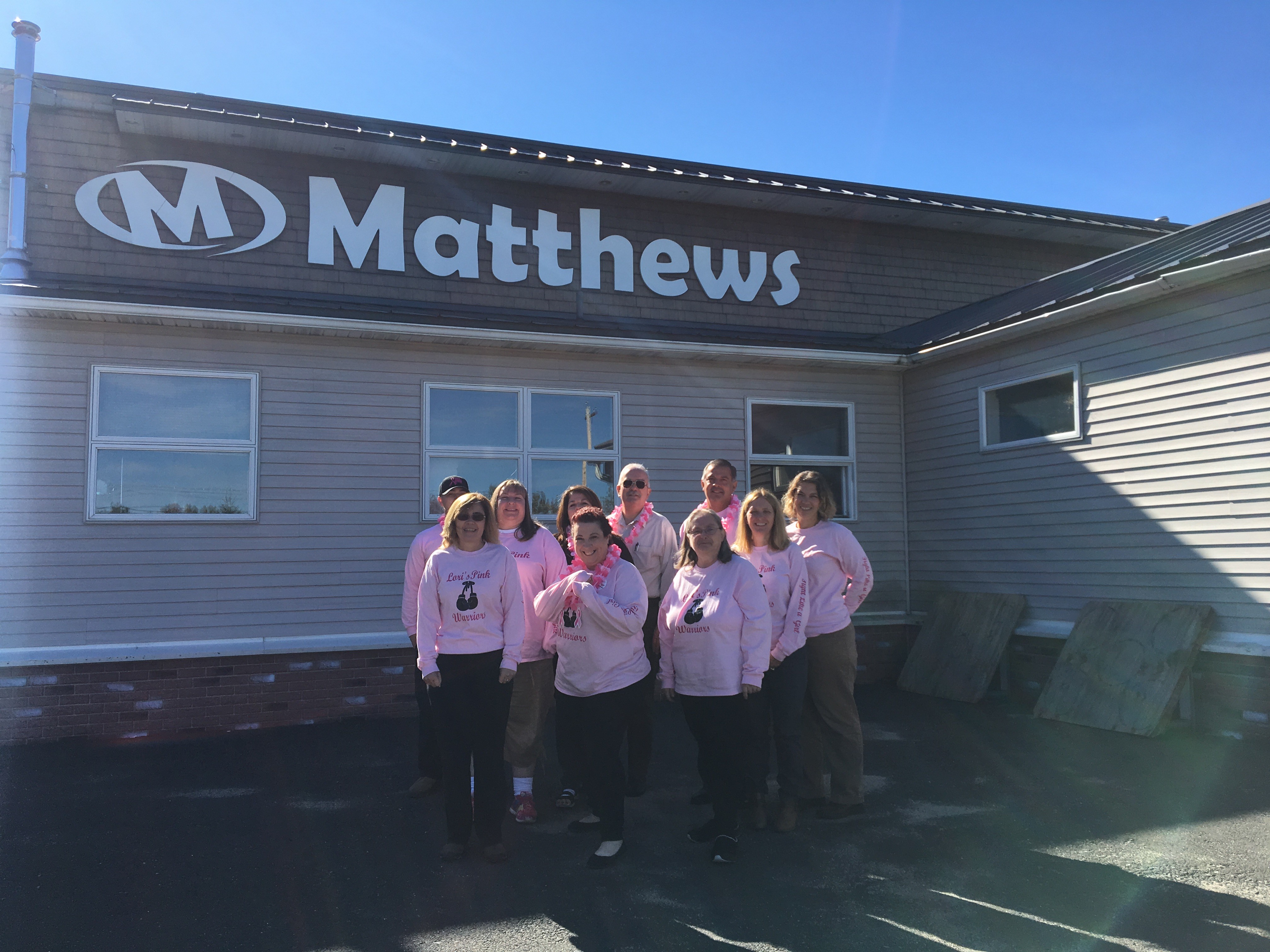 Matthews Buses Shows Support in the Fight Against Breast Cancer
The month of October is Breast Cancer Awareness Month. During this time Matthews shows support for employees and their families who are survivors of Breast Cancer. Lori Hilson, who was diagnosed less than a year ago, started a fundraiser for a Breast Cancer Awareness walk hosted by Making Strides Against Breast Cancer that is hosted in Albany, NY. Through her efforts she has raised over $400 through monetary donations and by selling shirts to friends, family and fellow Matthews employees.
This year Making Strides Against Breast Cancer raised over $770,000 and had over 16,000 walkers, including Lori and all of her supporters.