Statewide Attendees at NYSSBA Convention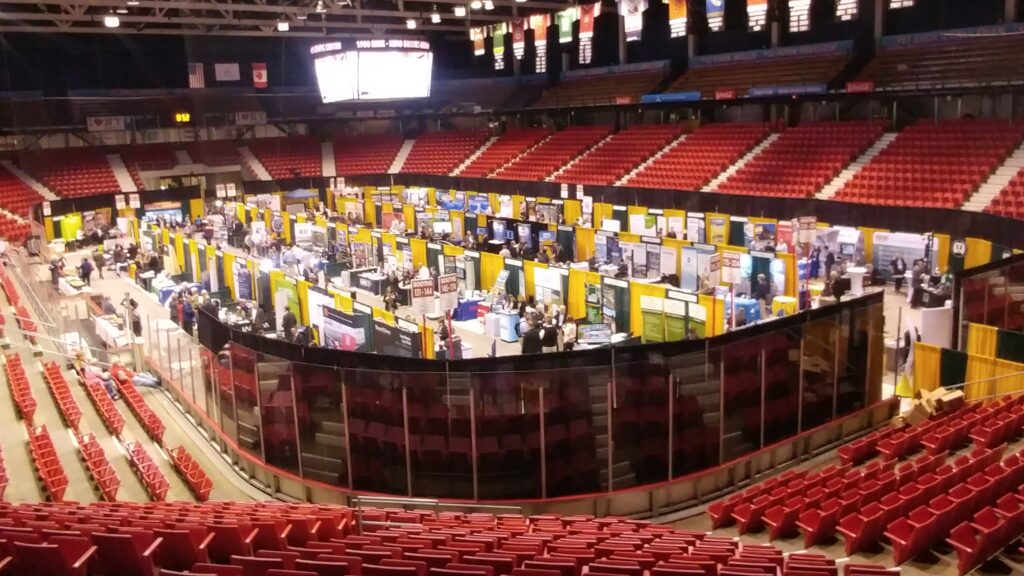 School Board members from throughout New York State assembled in the historic village of Lake Placid, NY for the 98th Annual New York State School Board Association (NYSSBA) Convention and Educational Expo. The three-day event included a trade show, workshops and plenty of opportunity for networking from October 12th through the 14th.
Matthews Buses had two Thomas Saf-T-Liner C2 units on display in the USA Rink and continued our celebration of our 50th Anniversary in the 1980 Herb Brooks Arena, site of the famous "Miracle on Ice" at the 1980 Winter Olympics.
Matthews Buses also received an award from the NYSSBA as a sponsor and member for almost three decades!
Next year's conference moves to New York City for the period October 25-27, 2018.