NYAPT Winter Workshop Sets New Attendance Record
More than two hundred transportation professionals for all regions of New York State were in attendance for the annual NYAPT Winter Workshop in Albany, NY on February 22 and 23.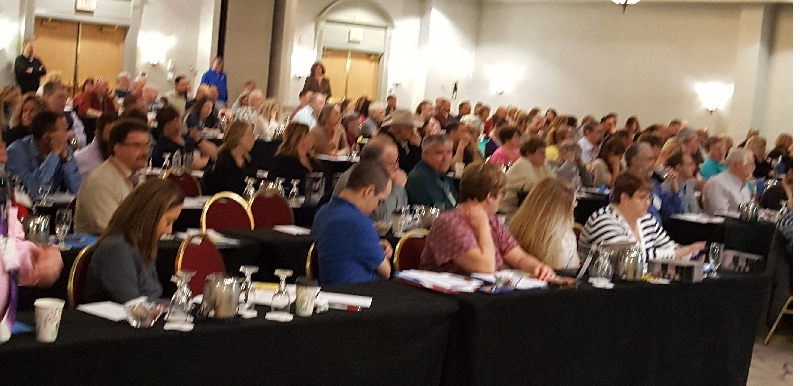 Attendees engaged in training and brainstorming sessions related to everything from Transportation Trends to dealing with driver shortages and the new CDL testing requirements. Throughout the two day training sessions, "networking" time was provided so that attendees could interface with the seventeen vendors present, including Matthews Buses.

Thomas Built Buses' new Northeast Regional Sales Manager, Chuck Chaplick, joined Matthews' sales pros Scott Goble, Wes Mills, Ron Northrop and Pete Rodriguez manning the "Thomas Team" booth. On the evening of the 22 nd . NYAPT's second annual Scholarship Fundraiser amassed over two thousand dollars for the NYAPT Scholarship fund.