Completion of our first Thomas Built Bus – TEC Professional Training program
We have graduated our first class of technicians from the Thomas Bus (Thomas Expert Certification) TEC Professional training program.  The prerequisites for the program were that they first had to complete the required online and hands-on program, a significant feat by itself.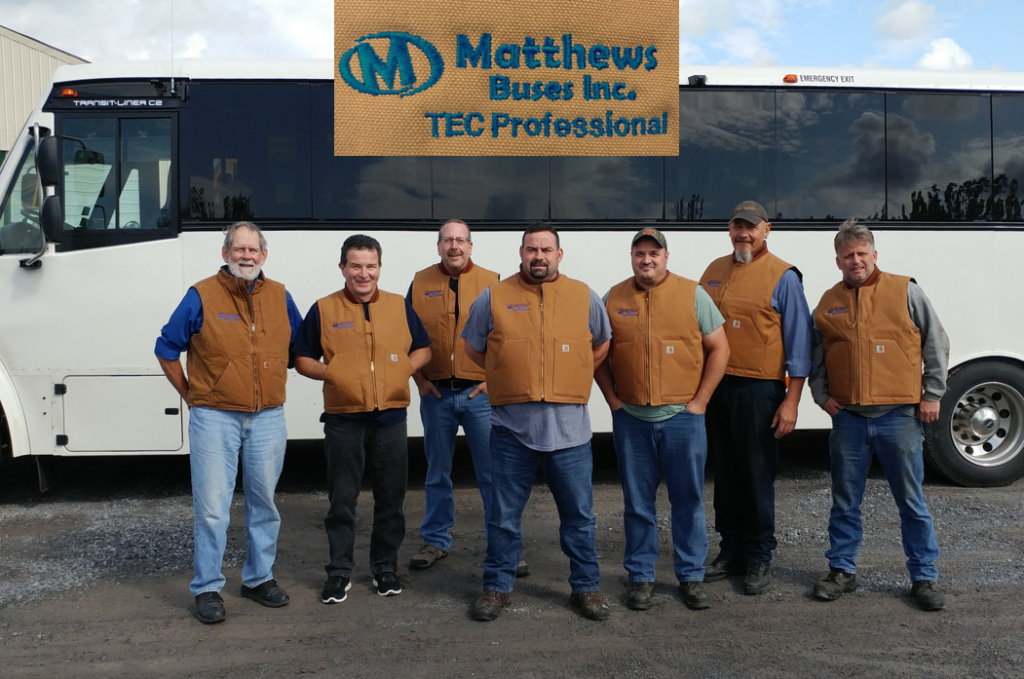 The individuals are, from left to right:  Roger Harrod-Instructor, Istvan Kovacs-Poughkeepsie, Frank Caratelli-Liverpool, John Phillips-Ballston Spa, Eric Flint-Dansville, Henry Brettchneider-Liverpool and Jerome O'Neil-Liverpool.  Robert McKay-Liverpool was not available for the photo. Each tech was presented with a unique Carhartt Vest with the Matthews/TEC Professional logo.
Please congratulate these individuals for their efforts in completing this difficult training goal.